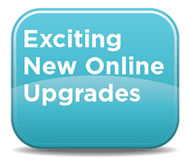 Online Banking Upgrade
Receive important alerts for enhanced security.
You now have even better control and greater peace of mind with our online banking upgrade. The familiar look and feel hasn't changed much, but now you have the added security that comes with important financial alerts, such as:
New account alerts

New date alerts

New history alerts

New transaction Alert

Security alerts

Schedule alerts based on your individual needs

Customizable User Dashboard - View Demo
We hope you will try these new features - we're confident it will make your online banking experience even better and more secure.
What is a Transactional Alert? A transactional alert notifies you when certain activity occurs in your account that you have specified. Such as:
New Account Alert

New Date Alert

New History Alert

New Transaction Alert
To access and configure the transactional alerts, simply log into Internet banking and select on the "Alerts" link located on the left navigational bar at the bottom of the page.
What is a Security Alert? A security alert is a notification that is configured to be delivered to your phone and/or email address when an event occurs that could threaten the security of your account information or personal information. One of the security alerts that all Internet banking customers now have enabled is a notification when your password is entered incorrectly. This alert and all security alerts are always sent to the "Messages" section of the website but also can be configured to be delivered to a phone or email address of your choice. The available security alerts can be accessed by logging in to Internet banking and clicking on the "Security" link located on the left navigational bar at the bottom of the screen.